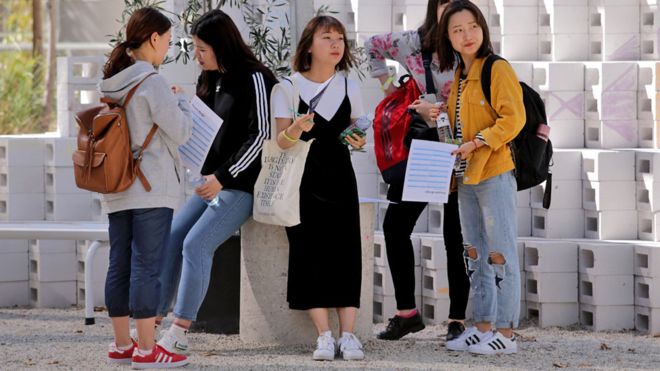 Australia is overtaking the UK as the world's second biggest destination for international students, says research from University College London.
Researchers at UCL's Centre for Global Higher Education say the UK is being pushed into third place behind the United States and Australia.
Australia has been rapidly expanding its international student numbers.
The British Council says it shows the UK needs to "look again" at its policies towards overseas students.
An analysis this year found that overseas students added £20bn to the UK's economy – and universities in the UK have warned that immigration rules after Brexit will need to be more welcoming for students.